Why we built WP Spell Check?
I ran a Digital Marketing Agency for 8 years and we offered Web design, maintenance and Search engine Optimization services to our clients. From time to time, customers would call me and complain about spelling errors on their websites. One time, one of my customers called and said: "Mostafa, Why the hell is my name misspelled on Google? " And Since our team made the mistake, I didn't know what to say! … Another time we realized that we have been sending paid traffic to one of our own landing pages and the Shortcode for the opt-in form on the page was broken. We realized a couple of weeks after we didn't get any opt-ins. We found out that the plugin was deactivated, all the ad money was wasted, and we were embarrassed in front of our visitors. This was costing our customers and us in credibility and sales. We even lost a couple of customers and as you can imagine, it was very painful! So I said to myself: This can NOT happen again!!
With other softwares and browser extensions, we had to go through our websites page-by-page to find and fix the errors; and we don't have the time or the manpower to do that. Especially on large websites, it was impossible to find and fix the errors! Imagine a site with 10,000 pages! Good luck fixing that!
 Studies and research showed that spelling errors reduce sales by 44%. When the mistakes were fixed, sales jumped up right away! Other studies have shown that spelling and grammar errors make a huge impact on a company's reputation, brand, and sales over all.
Therefore, we needed a solution to proofread and audit the entire website with One Click, and within a few seconds!
Since we launched in 2015, WP Spell Check has been downloaded over 48,000 times all over the world. Every day we continue to improve the plugin and our services, and work hard to deliver the best product to our users.
Our mission is to enable companies to build a professional online image
Here are the core values that we keep in mind while working on our plugin and services:
Think like a customer
Image and presentation matters
Simple/Lean is the way to go
Nothing less than super happy customers
Our team is family
Small details are Huge
Be quick but get the job done
Mostafa Hosseini, CEO, Founder @WPSpellCheck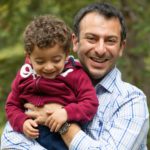 Mostafa Hosseini
Founder, CEO
Mostafa Hosseini and founder and CEO of WP Spell Check. He is a father, business owner, skier and and avid reader.
James is a software engineer with 10+ years of experience in WordPress and web development. He enjoys reading, gaming, and hockey.
Experience the fastest auditing and proofreading plugin for your WordPress website