1. Login to your account at www.wpspellcheck.com
2. Download the 'wp-spell-check-pro.zip' file from the Download page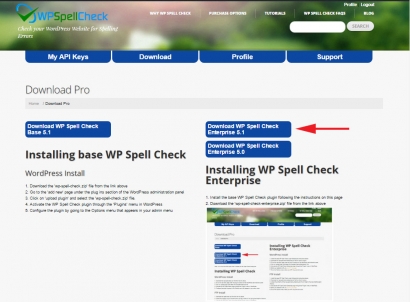 3. Click on 'add new' under the plugins section of the WordPress administration panel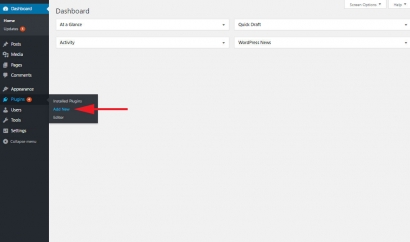 4. Click on 'upload plugin' and select the 'wp-spell-check-pro.zip' file.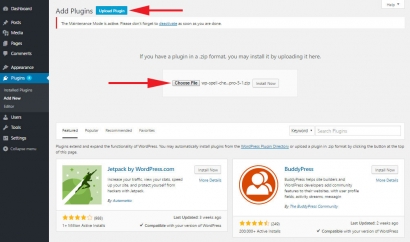 5. Through the 'Plugins' menu on your WordPress Website's back-end, install & Activate the WP Spell Check Pro plugin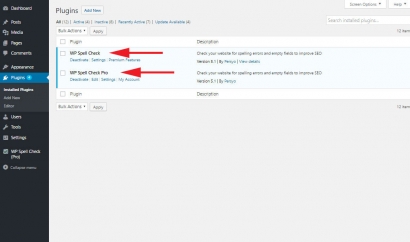 6. Go to www.wpspellcheck.com, click on your profile and Enter your website's URL on your API Key page
7. Click save, and Copy your API key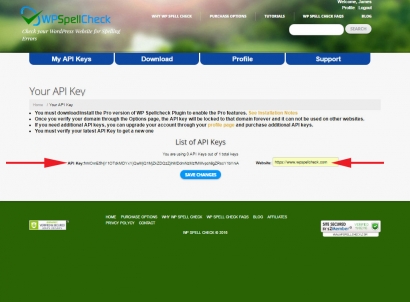 8. Go back to your website to WP Spell Check's General Options page, PASTE your API Key, and click save
9. if the API key is valid, you will get a confirmation message on the Options page upon saving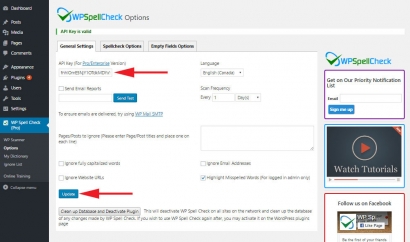 10. You must have both WP Spell Check Base version and WP Spell Check Pro installed and activated for them to work.